PROUD TO BE DC!
Come join us on November 14th from 6pm - 12:00am at the RiverCenter for cocktails followed by a nice dinner during which guests will participate in the Silent Auction, then a short presentation on Raising The Legends. After that there will be a live auction, and then the dance.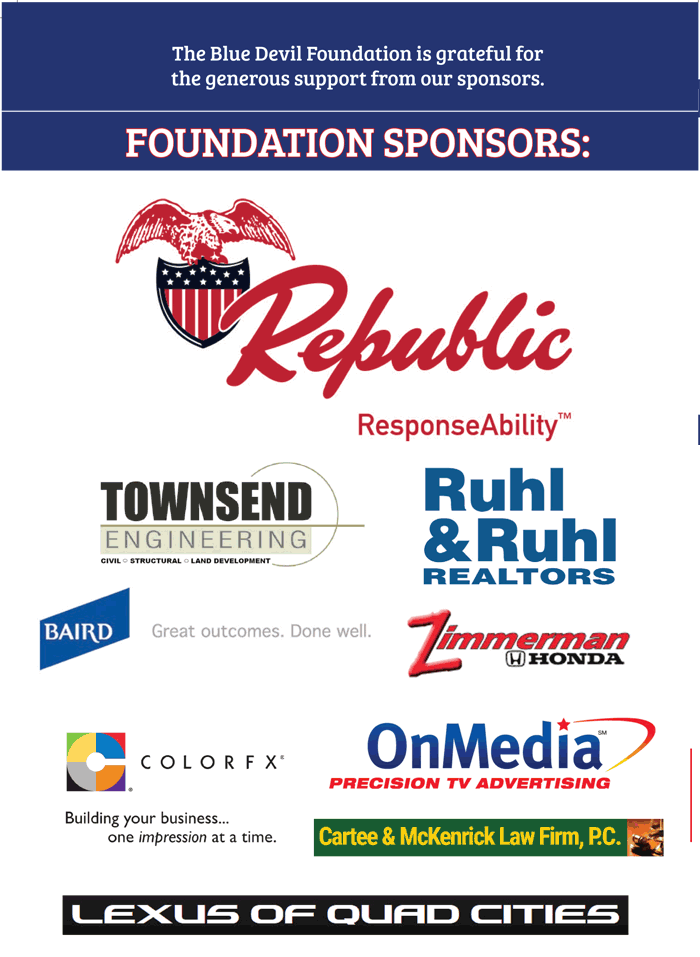 Board Members of the Foundation:
Craig Levien, President
Mark Kilmer, Past President
Mark Bawden, Secretary/Treasurer
Mike Hamann, Board Member
Cathy Cartee, Board Member
Kyle Gott, Board Member
Doug Wells, Board Member
Kay Runge, Board Member
Cal Werner, Board Member
Brian Ehlinger, Athletic Director
Sara Gott, Board Member
Committe Members of the Foundation:
Gretchen Cordt
Ira Dunsworth
Heather Ehlinger
Missy Gowey
Don Grensing
Jim Groenenboom
Janelle Hester
Renee Hipple
Steve Ketelaar
John Korn
Mark Manuel
Dyson Miguel
Lisa Miguel
Julie Moran
Karl Petersen
Susie Rathje
Katie Rohoer
Anne Saveraid
Bill Taylor
Chris Townsend
Patty Van Camp
Contact us if you are interested in being a part of this exceptional group of volunteers!